Workshop Description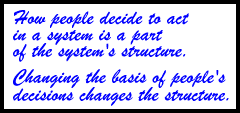 Organizations are complex networks of human interaction. And in the end it is always people that make things work. If they are willing to cooperate, a system will change and thrive. If they are not, it will die. We all have seen organizations fail because the human aspects of the system were not addressed. So while it is necessary to understand the business processes and technology of our organizations, it is not enough. We have to understand ourselves as well. How we think, feel, and act. What puts us off, and what makes us go. And most of all, how we communicate and convey meaning.

Through dialogue and skilled inquiry, participants will learn how to surface, examine, and tune the systems at play in their own organization. Building on increasingly comprehensive scenarios with Balanced LearningTM and The Electric Maze&reg, "Bringing Teamwork To Life" vividly demonstrates the linkages between the unseen actions and consequences that work either for or against partnering and growth. Participants will fundamentally change the way they think and interact as a system. No longer will they feel at the mercy of existing system structure. Instead they will become co-responsible for the continuing design and evolution of profitable and sustainable organizational systems and processes.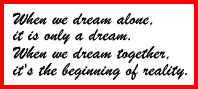 "Bringing Teamwork To Life" develops shared vision. Remember sitting around a campfire -- mesmerized by the flames? Imagine a shared vision in your organization so strong that you can literally see it your mind's eye. Each person remembers its "warmth" as they set about to accomplish the goals of the organization through aligned and coordinated action -- and importantly -- in a system structure that supports and enhances that vision.